watching the Montreal - Philadelphia series I have to wonder why can the Canadiens have French language graphics on the ice as well as dasher boards while there are very few if any Spanish language text advertisements in the United States arenas???
In todays marketing 101, Español/Spanish speaking,reading and writing population is skyrocketing, everywhere we go we get options #1 for English, #2 for Spanish
I wonder if the NHL is ignoring this possible fan base or just unwilling to support it. there are Latino players in the NHL, but the Latino fans are being ignored
If the NHL ever wants to be a top tier sport again in the USA, they will need to embrace all markets, they play games in Europe but yet dont even acknowledge the Español/Spanish speaking culture that is emerging in the United States.
The New York Yankees have Japanese language ads on their outfield wall, and our embracing their connection with players from japan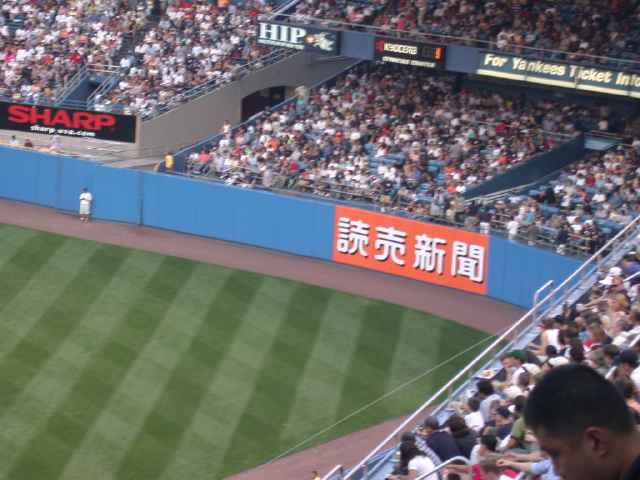 I have yet to find one dasher board ad in Español/Spanish, perhaps there is one some where, but I have yet to see it.
Opportunities to grow the sport are precious and the NHL is missing the boat in reaching out and diversifying its fan base to minorities.
Like it or hate it, Spanish is here to stay and it will grow... I wonder when the NHL will see that and tap into it. Some might say the Latinos dont like hockey, they used to say that about NASCAR, now there are several Latino drivers in the series and the Nationwide series races in Mexico City to a full house