Screeching Halt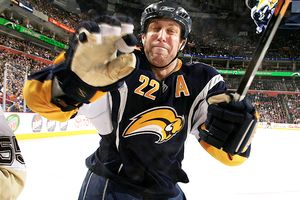 Ive heard from a few sources in the Sabres nation that Adam Mair has a fractured hip and will be unable to play in the beginning of the season.
Apparently, Mair sustained the injury near the end of the season but it wasn't enough to derail him permanently...until now. During his summer training, Mair aggravated the injury and will now need to sit out for a substantial amount of time. The Sabres should be making a public statement about it sometime soon.
Mair's injury was instrumental in the reasoning behind signing center Cody McCormick late last week.
James
Ice Ice
Ehrmann