This is the second in a series about memorable moments at the Spectrum in Philadelphia.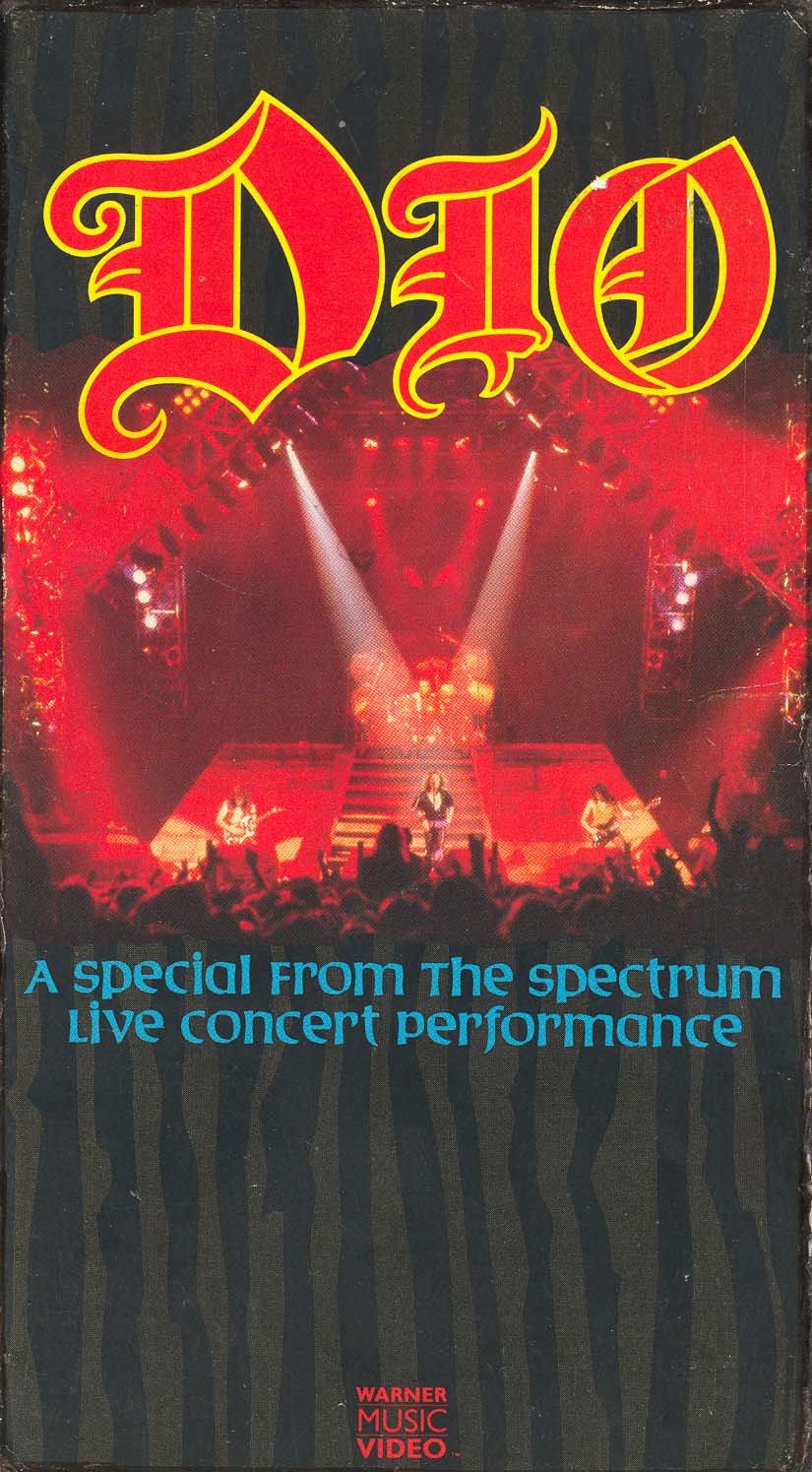 Dio poster
On December 11th, 1977, the lowly Cleveland Barons visited the Spectrum and were dealt a severe ass kicking. Flyers defenseman Tom Bladon had the night of his life, scoring 4 goals and adding 4 assists to set the NHL record for points in a game by a defenseman in the Flyers 11-1 victory.
Tom Bladon played for the Flyers for 6 seasons, starting in the 1972-73 season. He was a skilled righty shooter, who was never really appreciated in Philly, probably because he was not exactly the epitome of a Broad Street Bully-his highest PIM total in one season was just 68 minutes.
Bladon was traded the summer after he had his 8 point game, to the Pittsburgh Penguins, along with fellow Flyers Stanley Cup winners Ross Lonsberry and Orest Kindrachuk for the Pens 1st round pick, which became rugged and skilled blueliner, Behn Wilson.
Tom Bladon was way better than this guy....for one night anyhow.
The old record was held by some guy named Bobby Orr, which he set in 1973(3 goals, 4 assists).
The Flyers scored 4 goals in the first period, including a late flurry, where they potted 3 goals in a 44 second stretch. Bladon fired a slap shot past Gary Edwards, followed 19 seconds later by Don Saleski rebound tally, and a Mel Bridgman wrister.

the beseiged Mr Edwards
In the second Bladon kept shooting and beating the beleaguered Edwards. He intercepted a clearing pass and beat the Baron netminder from the neutral zone. Five minutes later Bladon recorded the 1st hat trick by a Flyers defenseman with a point shot that a screened Edwards never saw.
Gilles Meloche replaced Edwards, and Bladon beat him in the early going of the third period.
Bladon had a whole game's worth of points in the first, picking up a pair of helpers with his goal. His two goal second was followed by another 3 points in the third.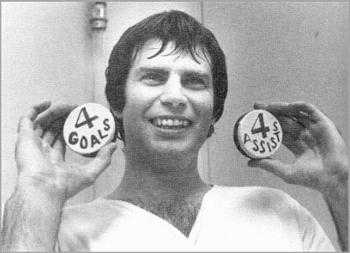 Tom Bladon celebrating his memorable night...or showing us Brad Marsh's career scoring numbers....
For those who are into the +/- stats, Bladon unofficially set that standard by being a +10 on the evening.
For the team, the 10 goal margin of victory matched the largest in club history, and the Flyers outshot the Barons, whose lone goal came from Dennis Maruk after the Flyers were up 11-0, by a 52-18 margin.
Less than a year later, on June 14th, 1978, the Barons merged with the Minnesota North Stars and ceased to be.
Dennis Maruk had the Barons lone goal in Philly when Tom Bladon scored 8 points in an 11-1 Flyers triumph.