There are many singular things in the world today. There is one Great Wall, one Pope, one U.S. President. For some, there is only one G-d.
Things that come in ones are accorded great importance and respect. They are constantly being sought after like a hidden treasure. The amount of hard work, effort and sacrifice it takes to get to one of these singular objects is immense and sometimes unbearable.
But when one overcomes these obstacles and acquires one of these treasures, he or she feels a joy that is unrivaled by any pleasure in the world. Nothing of that sort comes easy but that just makes it all the more sweet.
There is only one thing that requires a year long commitment, that requires sacrificing your entire body, day in and day out. That in its pursuit, you wake up every morning covered in sores and bruises.
That no matter how hard you may pursue it, only a select few will be successful in reaching it. And everybody else is left in misey, only to begin the hunt again the next year. Only this can motivate thousands of people to join together, to lose their voices, to cry their eyes out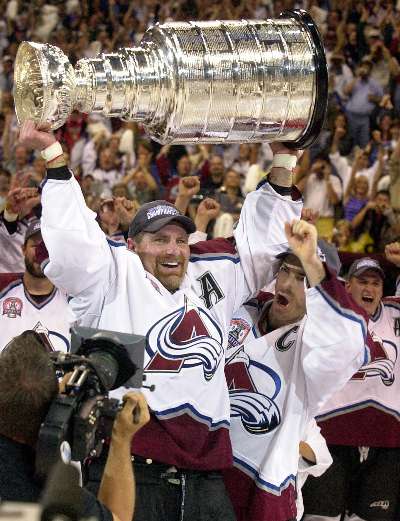 THERE IS ONLY ONE STANLEY CUP